Exhibition at the Duchamp Gallery from 14.09.2011 to 15.10.2011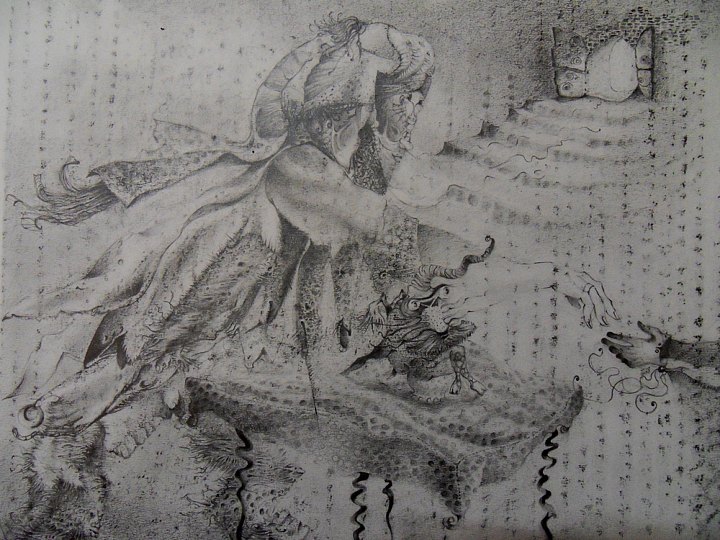 The project "My Monster and I" was set up with the CLIS, a group of twelve students at Jean Prevost School and in close collaboration with Hermine, their teacher.
In this project, Alice has chosen to work on the fears that haunt us from childhood. Fears transmitted by our parents, cultural fears , ancestral fears (fear of the wolf, for example, fear of being eaten), as well as private, secret fears related to our human nature (fear of being abandoned, fear of death, etc.)..
Initially and for two weeks, Alice worked with the CLIS through the idea that a monster would secretly share each child's bedroom. Every child thus invented, designed and captured his monster on a card "Science and Dreams" which includes a detailed description of the main characteristics of the creature, it's lifestyle and one scene in it's life (such as a children hunt, a scene of joy, or a scene of feast, etc.).
In a second step, Alice storyboarded and "stylized" the creatures and built models, in an attempts to capture the poetic universes, sometimes funny or frightening, of these children of today. The stories of monsters that children have told the artist serve as the soundtrack of  "My Monster and I".
Extract translated from the Journal d'Exposition.