I am very happy to invite you to my coming  solo exhibition in the gallery Weißer Elefant, located in the famous galleries headquarter of Berlin, in the not less famous Auguststraße…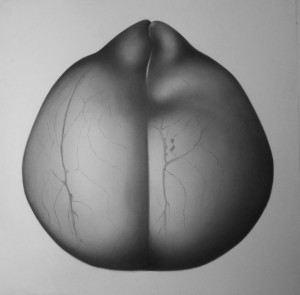 I have been working on this project for 1 and half year  and did question myself about feminity, sexuality and fertility.  I have been working on giving shape to the feeling "DESIRE" as I got pregnant and was myself changing shape.
About 50 drawings, 3 installations and short videos will be shown.
And in "avant-première ",  I invite you to discover the animation:
"Naissance d'un Désir" ( concept and images : Alice B., Soundtrack : Aurélie Pertusot, animation : Sven-Norman Bommes.)
The finissage will start at 5pm, the 15th of March … I will prepare mousse au chocolat, lemon cakes, cookies and more ! Hope to see you there and share with you this moment .
PRESS and internet links :
- Le petit Journal de Berlin : Porträt des Künstlers und Ausstellungs Série Désir
- Blog "bière-Berlin-et-rocknroll"
- "série désir" in der galerie weisser elefant:: Pressemitteilung Nr. 028/2014 vom 21.01.2014